A lot has happened for us in 2016, and I'm praising God for the fresh start. Northwind students and master continued the tradition of 2017 cuts Sunday, New Year's Day. First off I want to wish the whole class a well-earned congrats! I'm super proud of everyone completing the challenge!! It was Mr Joe's, (dead on the floor) and Mr. Jasper's (center left) first year doing the challenge and we had another friend join us for his first class (holding the camera). He was rather winded after the day, but even he boldly attempted and completed 2017 cuts. This was also the first year that Greg, Evan and I finished the challenge with steel kagums (3.5-4 pound training sword). Last year we did the challenge with mukgums (1 pound wood sword).
As a lot of people know Greg had been in and out of the hospital and healing from three surgeries in the last three months. His first day back to work was last Tuesday (inventory for his d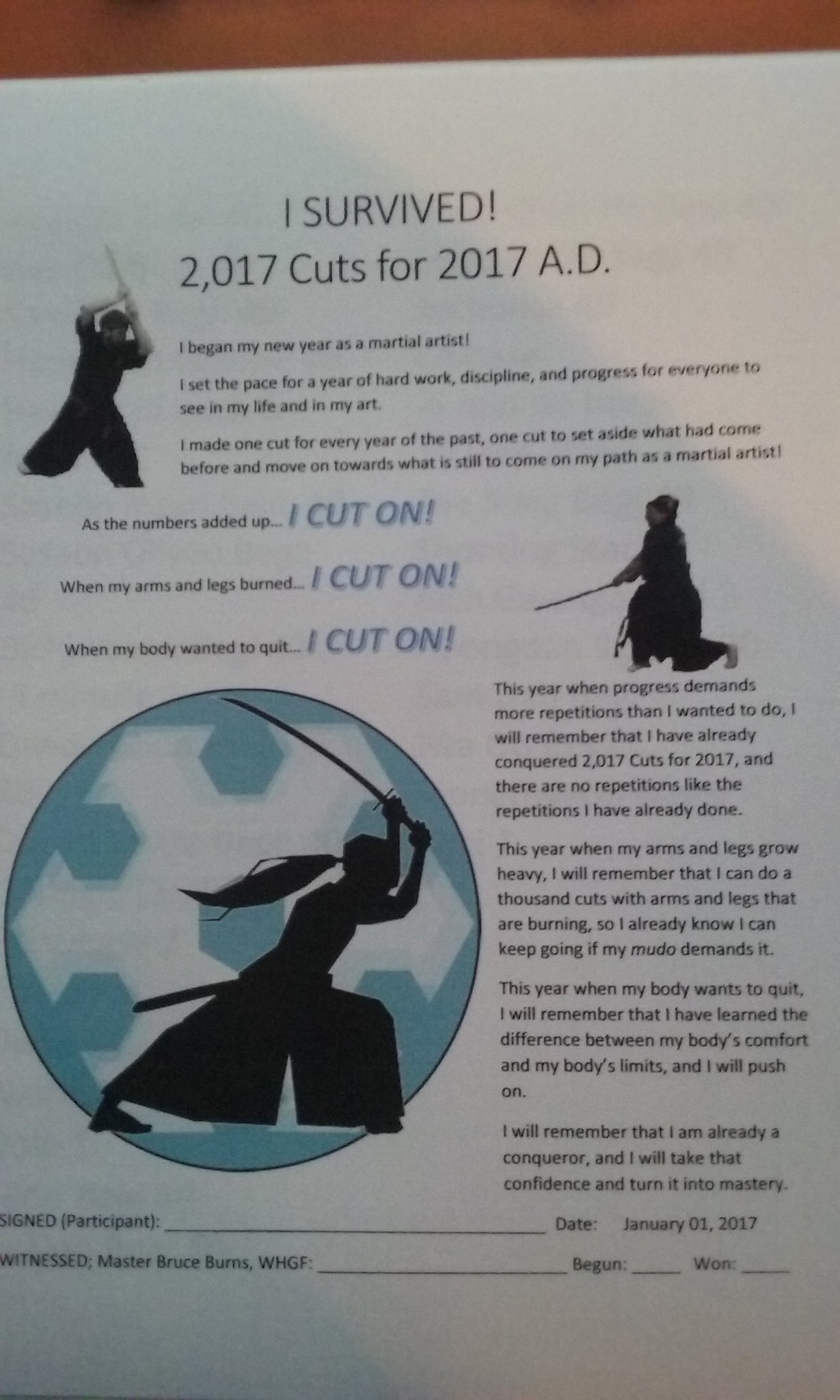 epartment) and 2017 cuts was his first day back to class after three months. I just want to give a shout out to the AMAZING show of mudo that Greg did. That man decided he had to keep the responsibility as a senior student despite the fact that he was coming back after three months of no training, and recovering from a hernia repair surgery a mere two weeks ago, and he DID it.
That gave the rest of the class absolutely NO excuse to quit. There were groans, and grunts of pain, almost a tear or two, but everyone kept. going. After all that, Master Burns had made up certificates that he signed upon completion of the class. Greg has been a new inspiration to my own training and I hope that I can keep up the mudo and focus that he can have.